Alliance Rehabilitation & WorkCover Queensland
If you have sustained an injury at work, you may be eligible to claim benefits from WorkCover Queensland or your employer if they are Self-Insured.
Injuries can happen at work, or whilst taking a break from work or whilst travelling to and from work.
Examples of different types of injuries covered:
Physical injuries—such as cuts, fractures, burns, industrial deafness, rotator cuff injury or a back condition
Psychiatric or psychological disorders — such as anxiety or depression
Diseases—such as asbestosis or Q-fever
Aggravation of a pre-existing condition such as an aggravated back condition
Cognitive impairments related to an Acquired Brain Injury
Brachial plexus injuries affecting your upper limbs
Alliance Rehabilitation Treatment Services
Once WorkCover Queensland has accepted your claim, they may pay for reasonable medical and rehabilitation expenses related to your claim – this may include but are not limited to:
Physiotherapy Services
Occupational Therapy Services
Speech Pathology Services
Home Nursing Services
Exercise Physiology Services
Return to Work
Getting back to work is an important step in your ability to recover from a work-related injury and means you can return to your normal life.  This will reduce the financial and emotional impact the injury has on you and your family.
Whilst you see us at Alliance Rehabilitation for treatment services, it is normal practise to also go back to work, because…Work is Therapy too.
We will help you to regain your skills, strength, movement and confidence to be able to perform all the tasks you used to do – personally and at work.  In some cases, we will assist you develop coping strategies for your permanent condition, if it does not fully resolve.
Health Benefits of Work
The Australiasian Faculty of Occupational and Environmental Medicine (AFOEM) has developed a consensus statement, regarding the health benefits of work being a shared desire to improve the welfare of individuals, families and communities.
Basically it has researched the evidence and developed a Statement which it encourages all Australians and New Zealanders to achieve the health and well being  benefits of work.  The fundamental principals include:
Work is generally good for health and well-being.
Long term work absence, work disability and unemployment have a negative impact on health and wellbeing.
Work must be safe so far as is reasonably practicable.
Work is an effective means of reducing poverty and social exclusion, including that faced by indigenous populations and other currently disadvantaged groups. With appropriate support, many of those who have the potential to work, but are not currently working because of economic or social inequalities, illness or acquired or congenital disability, can access the benefits of work.
Work practices, workplace culture, work-life balance, injury management programs and relationships within workplaces are key determinates, not only of whether people feel valued and supported in their work roles, but also of individual health, wellbeing and productivity.
Individuals seeking to enter the workforce for the first time, seeking reemployment or attempting to return to work after a period of injury or illness, face a complex situation with many variables. Good outcomes are more likely when individuals understand the health benefits of work, and are empowered to take responsibility for their own situation.
Health professionals exert a significant influence on work absence and work disability, particularly in relation to medical sickness certification practices. This influence provides health professionals with many opportunities for patient advocacy, which includes, but is not limited to, recognition of the health benefits of work.
(Reference:https://www.racp.edu.au/advocacy/division-faculty-and-chapter-priorities/faculty-of-occupational-environmental-medicine/health-benefits-of-good-work)
Collaboration
Alliance Rehabilitation Allied Health Practitioners are able to work with your WorkCover Customer Advisor, your treating doctor, other treating providers and your employer if required.
It should be noted Alliance Rehabilitation is not on the Return To Work Provider Panel for WorkCover (so we cannot attend your workplace), however we can work with these providers as required.
The Referral Process
Prior to seeing Alliance Rehabilitation, we will require a referral using the Work Capacity Certificate indicating that your doctor or specialist or hospital supports this treatment (Form 132 – Part C – Treatment Plan).
Referral Sources
Via your doctor
Via your medical specialist
Via your hospital on discharge
Where do I find out more information?
Alliance Rehabilitation – Please call or email us to discuss your situation if you require more information.
WorkCover Queensland – 1300 362 128 or see their webpage https://www.worksafe.qld.gov.au/
(Reference:  https://www.worksafe.qld.gov.au/rehab-and-claims)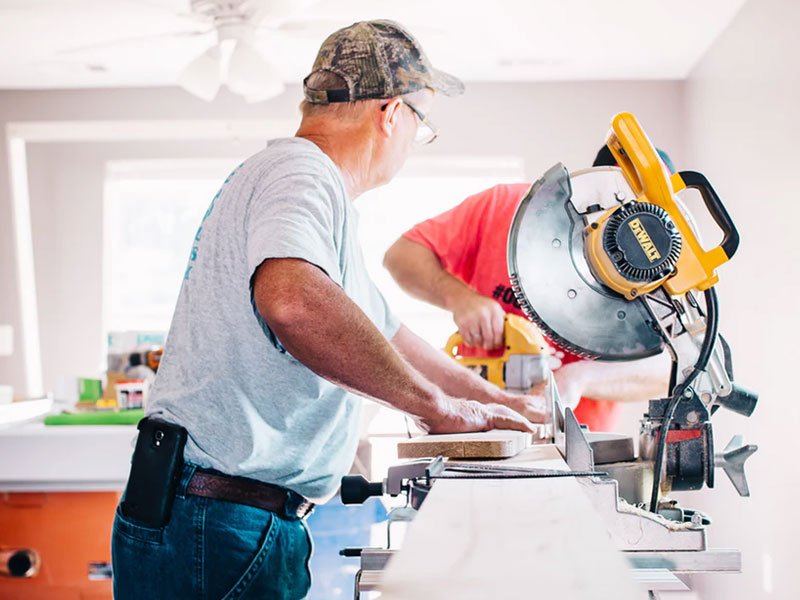 Our Services
Alliance Rehabilitation provides a range of health services: