Alliance Rehabilitation & National Disability Insurance Scheme (NDIS)
The NDIS aims to provide all Australians under the age of 65 years, who have a permanent and significant disability, with the reasonable and necessary supports they need to enjoy an ordinary life. The NDIS helps these people achieve their goals. This may include greater independence, community involvement, employment and improved well-being.
As an insurance scheme the NDIS takes a lifetime approach, investing in people with disability early to improve their outcomes later in life.
Can I access NDIS?
To become an NDIS participant a person must:
Have a permanent disability that significantly affects their ability to take part in everyday activities;
Be aged less than 65 when they first enter the NDIS;
Be an Australian citizen or hold a permanent visa or a Protected Special Category visa;
and Live in Australia where the NDIS is available.
Alliance Rehabilitation and NDIS Services
Once you have been accepted into NDIS, you have will have a plan established according to your needs and funding may be placed in three main areas including:
Core Supports – which is a support that enables a participant to complete activities of daily living and enables them to work towards their goals and meet their objectives.
Capital Supports – An investment, such as assistive technologies, equipment and home or vehicle modifications, or funding for capital costs (e.g. to pay for Specialist Disability Accommodation)
Capacity Building Supports – A support that enables a participant to build their independence and skills.
NDIS Services and Charges
Alliance Rehabilitation is a registered NDIS provider. We provide the following services to support your goals achievement as detailed in your plan:
An Initial Consultation
Assessment Services
Individual Therapy
Specialist Supports
Group Programs
See our NDIS Service Pricing here.
Collaboration
Alliance Rehabilitation Allied Health Practitioners can provide you and your family, the LAC (Local Area Co-ordinators) and NDIS with information regarding your progress during your time with us and support ongoing recommendations to NDIS.
The Referral Process
Contact us directly or through your LAC contact for a referral to our service. Please ask for our NDIS Co-ordinator who will be able to assist you to identify what your goals are and to commence services.
Allied Health Professionals
Our team is made up of a number of disciplines who help you with functional improvement through adjustment, adaptation and building capacity to participate in the broader community. These are:
Occupational Therapists
Physiotherapists
Speech Pathologists
Exercise Physiologist
Social Workers
Accredited Practising Dietitians
Our team is also made up of Allied Health Assistants (AHAs) who follow an individualised, clinician developed program and implement it with you. Your program will be monitored and upgraded by the overseeing therapist on a regular basis, as you continue to develop your skills.
Alliance Rehabilitation provides Allied Health Services to NDIS participants under the following support items:
Therapeutic supports
Exercise Physiology personal training/ groups
Behaviour Support (Occupational Therapy and Social Work)
Community Participation
Payment of NDIS Services
Alliance Rehabilitation can receive payment for these services in three main ways:
We can claim directly from the NDIS portal
We can invoice an organisation which manages your funds
Or we can accept payment directly from you if you Self Manage
Complaints or Compliments
If you wish to give Alliance Rehabilitation feedback, or if you are not happy with the provision of supports provided you can talking to our quality management team by at feedback@alliancerehab.com.au or by calling Alliance Rehabilitation's reception on (07) 4772 1219 or sending a letter by post to PO Box 1247, Townsville QLD 4810.
If you are not satisfied or do not want to talk to this person, you can request to speak with another person at Alliance Rehabilitation or contact the National Disability Insurance Agency by calling 1800 800 110, visiting one of their offices in person, or visiting ndis.gov.au for further information.
Where do I find out more information?
Alliance Rehabilitation – Please call or email us to discuss your situation if you require more information.
NDIS – 1800 800 110 or see their webpage https://www.ndis.gov.au
(Reference:  https://www.ndis.gov.au/about-us/what-ndis)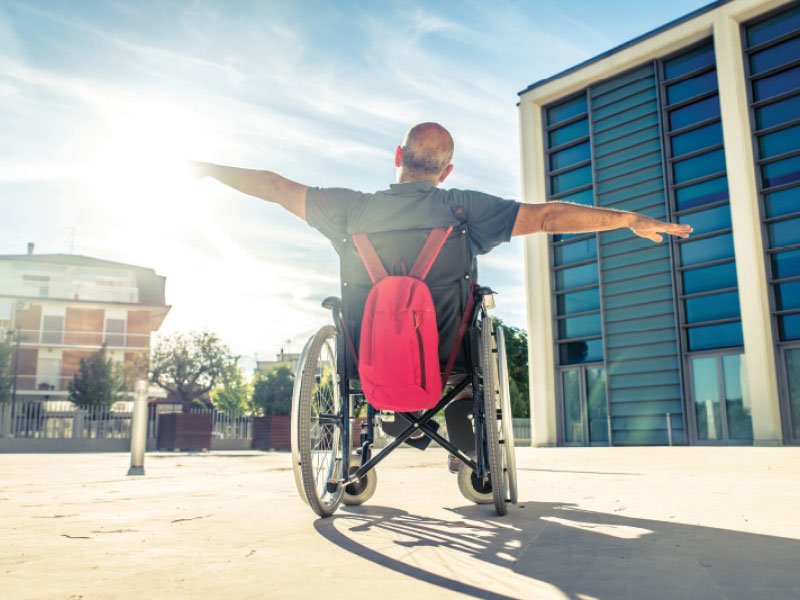 Our Services
Alliance Rehabilitation provides a range of health services: