Working with Us
A Career in Health
Physiotherapist (Nov 2019)
Full Time, Townsville
Alliance Rehabilitation is seeking a motivated and dynamic Physiotherapist with a desire to deliver exceptional outcomes.
About you
The ideal candidate will also bring an open and creative mindset to the position; new and innovative ideas are encouraged. Strong organisational skills and the willingness to jump into any task at hand will also contribute to your success in this role.
Essential Requirements of the Role
Bachelor or Masters level degree in Physiotherapy
Current First Aid and CPR
Current federal police check
Positive notice (working with children check), Queensland Blue Card
Unrestricted Drivers licence, Provisional or Open
Eligibility for a Medicare Provider Number
Appointment to this position requires proof of qualification and registration with the Australian Health Practitioner Regulation Agency (AHPRA) or the relevant professional board. Certified copies of relevant qualification and registration must be provided to the appropriate supervisor/manager, prior to the commencement of clinical duties.
Skills and Knowledge
Demonstrated advanced assessment, clinical reasoning skills and evidence-based intervention for the client group (disability, chronic & complex care)
Demonstrated ability to work as part of a multidisciplinary team and to apply advanced clinical reasoning skills and independent professional judgement
High level communication and negotiation skills with clients and their families, medical and allied health professionals, practice managers and other relevant groups.
Demonstrated ability to work autonomously while being able to undertake professional development and remaining linked in with the wider health community.
Knowledge of relevant government programs such as the DVA system, Medicare Chronic Disease Management Plan items and NDIS, as well as knowledge of Private Health Funds.
Sound understanding of business risk, project management and planning, time management, legal responsibilities and workplace health and safety.
Desirable Attributes
Experience in a rehabilitation, primary care or a disability context
Experience in the delivery of private allied health services
Confidence in delivering services across the lifespan
Demonstrated excellence in writing and communication for a health context
Contact
For more information please contact  jobs@alliancerehab.com.au  (07) 4772 1219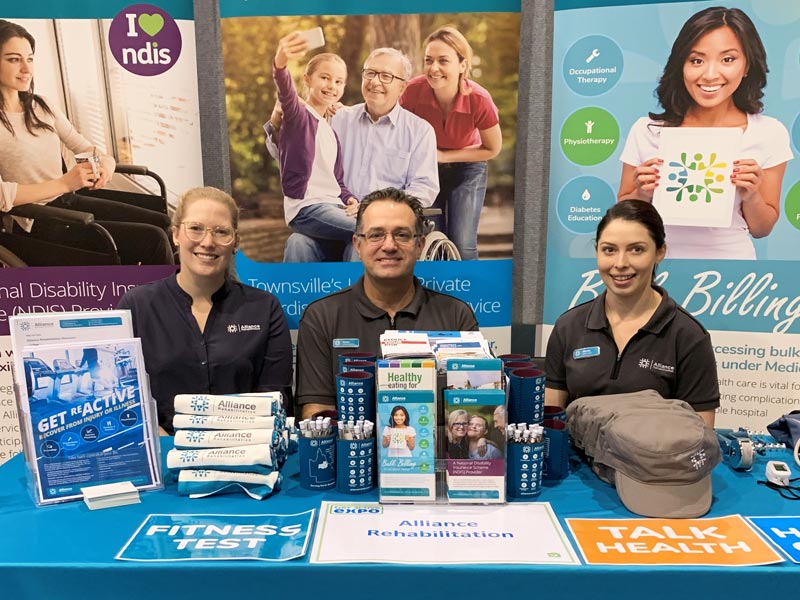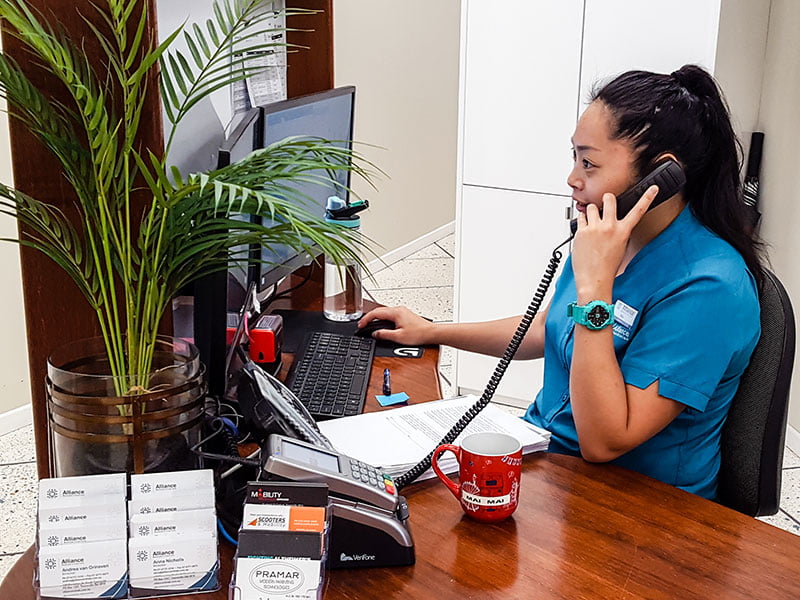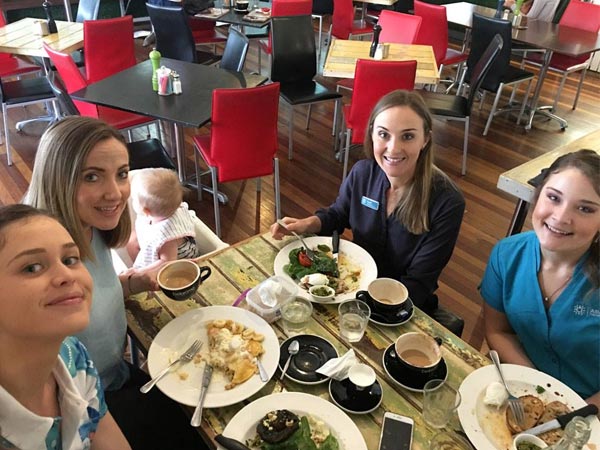 To make/change a booking, further information on our services and current group programs.