Alliance Rehabilitation and Community Based Rehabilitation Services (CBRS)
In June 2016, Alliance Rehabilitation was established to provide Community Rehabilitation Services to the Townsville Hospital and Health Services district. This is a centre-based therapy facility on Boundary Street, South Townsville however, we also provide outreach services weekly to Ingham, Ayr, Charters Towers, Magnetic Island, Palm Island and fortnightly services to Richmond/Hughenden.
CBRS referrals can come from the community, hospitals or general practitioners, where participants have identified rehabilitation goals.
The Rehabilitation Process
All Referrals for this Community Rehabilitation stream must pass through The Townsville Hospital Referral Intakes and once processed participants see us for an Intake Meeting. This meeting is a chance for our clinicians to learn about you and your situation, identify your goals for rehabilitation and for you to get to know what our service does. This is a collaborative process and we listening carefully to what you need and want as part of your rehabilitation journey. Coming prepared to that meeting with some ideas about the activities and goals you'd like to work toward is invaluable to us in this initial appointment.
Initial Baseline Assessments are then completed with clinicians from the relevant disciplines to identify where you are up to at the beginning of your program.
From this meeting our staff develop a Rehabilitation Plan with functional and clinical goals and you are provided the opportunity to consent (or not) to the planned program. The program can involve all or some of the various health professionals at Alliance, depending on what is relevant. You also have the opportunity to keep a copy of your goals / therapy repetitions and medical details in your My Journey Book.
Throughout your program you will be checked in for a session we call "Touching Base", to ensure you're getting everything you need from the service and to check how everything is going with your rehabilitation and your goals. This is one method for us to gather feedback, so please tell us how things are going – both good and bad!
What type of Rehabilitation will I do?
Your rehabilitation program will be specific to your situation and your preferences. You have a chance to share your journey by participating in some of our group therapy programs including FitFlex, Communication Group and High Mobility Training.You may be interested in attending the Steps Program or you may use our amazing robotic assisted technology in our Tyro Clinic to improve your movements in a fun and engaging way. We have a range of "streams" of therapy programs, but each program is individually tailored.
Therapy programs can be set up at home home or at a local swimming pool – so therapy can be continued independently or with carers and family. We have a wide range of Allied Health professionals, and Allied Health Assistants who will develop a program to suit your needs or continue your program from hospital.
We run an efficient model where we try to schedule concurrent appointments. If you are hanging around for the day bring your lunch (we have a fridge), or you can join our tuck shop service where you can purchase lunch from us.
How long will I attend Alliance for Rehabilitation?
Programs run from six to 12 weeks depending on what gains are being made and your goal achievement.
For persons who attend our service for one off services, such as a Driving Assessment, you may are placed on a waiting list and appointments are made as available.
Sometimes people return to our service after a break from therapy, for maintenance of therapy gains.
What happens at the end of the Rehabilitation program?
You will be supported at the end of your program, with a home-based rehabilitation program and also on-referral to any relevant community services, agencies or back to work if that is your goal.
You will be re-assessed on initial outcome measures to capture and identify  the positive changes that you have achieved since the beginning of your journey. .
How to Refer to Alliance Rehabilitation
Referrals to the CBRS are managed by Townsville Health and Hospital Service and triaged through a central referral hub.
Please send CBRS referrals to TSV-Medicine-Referrals@health.qld.gov.au or fax (07) 4771 6971
We are also able to forward referrals to this centre: Send your referrals to info@alliancerehab.com.au
Please note all referrals need to be addressed "Dear Doctor" NOTE: Private referrals to Alliance Rehabilitation are handled separately.
Referral Sources
Via recent admission at The Townsville Hospital,
General Practitioner,
Recommendation via health professional or community agency (through GP)
Priority of Access
Urgent referrals where initial assessment should be booked and conducted within 5 business days (participants at risk of admission or deterioration if not reviewed by interdisciplinary team).
Eligibility Criteria
Overall the participant must have identified goals and will benefit from short term intensive rehabilitation either as a result of an acute illness, injury or surgery, or an exacerbation of a chronic condition resulting in a change in function. The participant must also:
be willing to actively participate in rehabilitation (medically, physically cognitively, and psychosocially).
be medically stable and the GP should be willing to support the program.
Exclusion Criteria (for CBRS Funded Services)
Alternative service options for referral are specified
Referrals requesting monitoring or maintenance (consider referral to community health services)
Clients who have acute injuries requiring intervention of only one discipline
Clients living in high level care
Individuals who require an occasional session of therapy post hospital discharge to check safety concerns or equipment
Referrals for home modification or equipment prescription only will not be accepted
n.b. Alliance Rehabilitation also provides these services under a private or alternative funding model.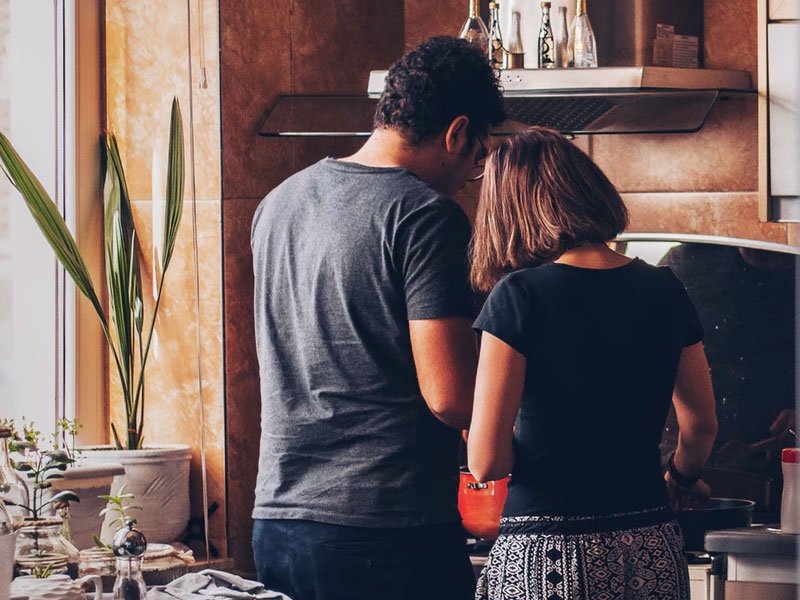 Our Services
Alliance Rehabilitation provides a range of health services: