Health for Magnetic Island
Alliance Rehabilitation has partnered with the
Townsville Hospital and Health Service
(THHS) to provide a Community Based Rehabilitation Service (CBRS) to communities within the THHS service area, including
Townsville
,
Ayr
, 
Ingham
, 
Charters Towers
, 
Hughenden
, 
Richmond
, 
Magnetic Island
and
Palm Island
. The CBRS provides short-term intensive rehabilitation programs for participants following a change in their functional status. The Alliance Rehabilitation team works with participants to promote independence and build capacity, and to always achieve measurable outcomes. There are no fees for allied health services provided under the CBRS, services are funded by THHS. 
Read more >>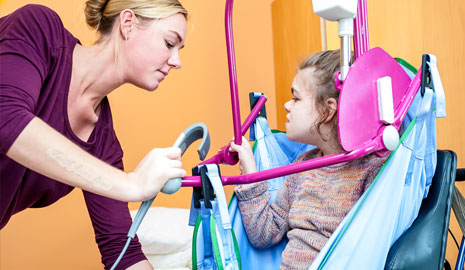 Alliance Rehabilitation is a Registered NDIS Provider and can provide supports under Improved Daily Living, Health & Wellbeing and Improved Relationships. We can undertake assessment and reporting services such as: Comprehensive Service Agreements, Functional Needs Assessments (FNA), Assistive Technology (AT) Assessments, Home Modifications (HM) Assessments, Driving assessment, modifications and remediation. Some of the therapeutic supports we offer are: Home Therapy programs, Group Programs, Health and Wellbeing supports, Hydrotherapy, Exercise Physiology personal training, Paediatric feeding, Communication methods, Cognitive rehabilitation and Behaviour Support. We also can conduct training for: Gastronomy (PEG), Manual handling and Continence Programs. Our team includes a dedicated NDIS Coordinator who will be able to assist you in identifying goals and choosing from our services. Your plan will be your plan, individualised to you and flexible to your changing needs to ensure we are meeting your goals.
Read More >>
Team Care Arrangements (Bulk Billing)
To support the North Queensland region Alliance Rehabilitation is proud to offer bulk billed allied health services when you are referred to us by your doctor under a GP Management Plan (GPMP) and Team Care Arrangement (TCA). The number of bulk billed sessions you can have with us is determined by your doctor and Medicare. There are also many other ways to access our services. 
Read More >>
Department of Veteran Affairs (DVA)
Alliance Rehabilitation have a range of staff who are able to provide services to DVA veterans or entitled persons. 'DVA Health Cards (Gold and White) are accepted as payment upon a GP referral.
Read More >>
WorkCover
If you have sustained an injury at work, you may be eligible to claim benefits from WorkCover Queensland or your employer if they are Self-Insured. Injuries can happen at work, or whilst taking a break from work or whilst travelling to and from work.
Read More >>
Private Health
Private health insurers (ie BUPA, Medibank Private, Queensland Country), CTP and other insurers, Fully self-funded individuals & Community organisations who would like to broker allied health services
Read More >>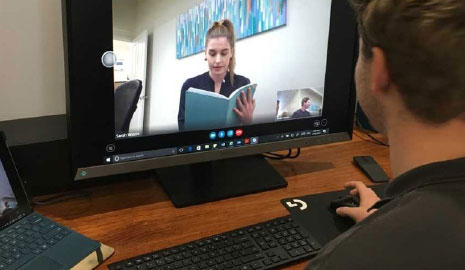 Telehealth appointments
are available now for those who are unable to make it into any of our clinics. We are offering Webchat appointments  (via Coviu, Zoom & Microsoft Teams) & phone consultations where appropriate. Our appointments will be with your chosen clinician in a time and place that suits you. Telehealth services using Alliance Rehabilitation infrastructure can also be arranged between GPs and a specialist external to our service. Benefits for patients include those that live in rural and remote areas who would otherwise travel long distances for medical advice, patients who are not easily transportable and aged care residents. Telehealth also enables health professionals to communicate more easily and improve continuity of care. Alliance Rehabilitation is able to use this form of intervention to increase the intensity of services to remote participants and achieve cost efficiencies where appropriate and in response to customer preferences.
Find Us in Magnetic Island
Our clinic in Magnetic Island operates from Latitude 19 Health (Nelly Bay) located at 68 Sooning Street, and we can offer home services for those who require them.
Some of Our Maggie Regulars