Modern Therapy Solutions
Our Tyromotion Robotic and Computer Assisted Therapy suite is the first of its kind in Queensland. The perfect solution for upper limb therapy, cognitive rehabilitation, and maintenance, this equipment makes therapy fun, effective and is state of the art.
The TYROSOLUTION is a complete concept for the application of robotics- and computer-assisted therapy devices for the upper extremity. Adjustable to the needs of the individual, the TYROSOLUTION is suited for a broad patient spectrum throughout all phases of rehabilitation. The TYRO S Software provides a gapless documentation and evaluation of the therapy progress and offers a huge range of therapy applications. for more motivation, efficiency and variety.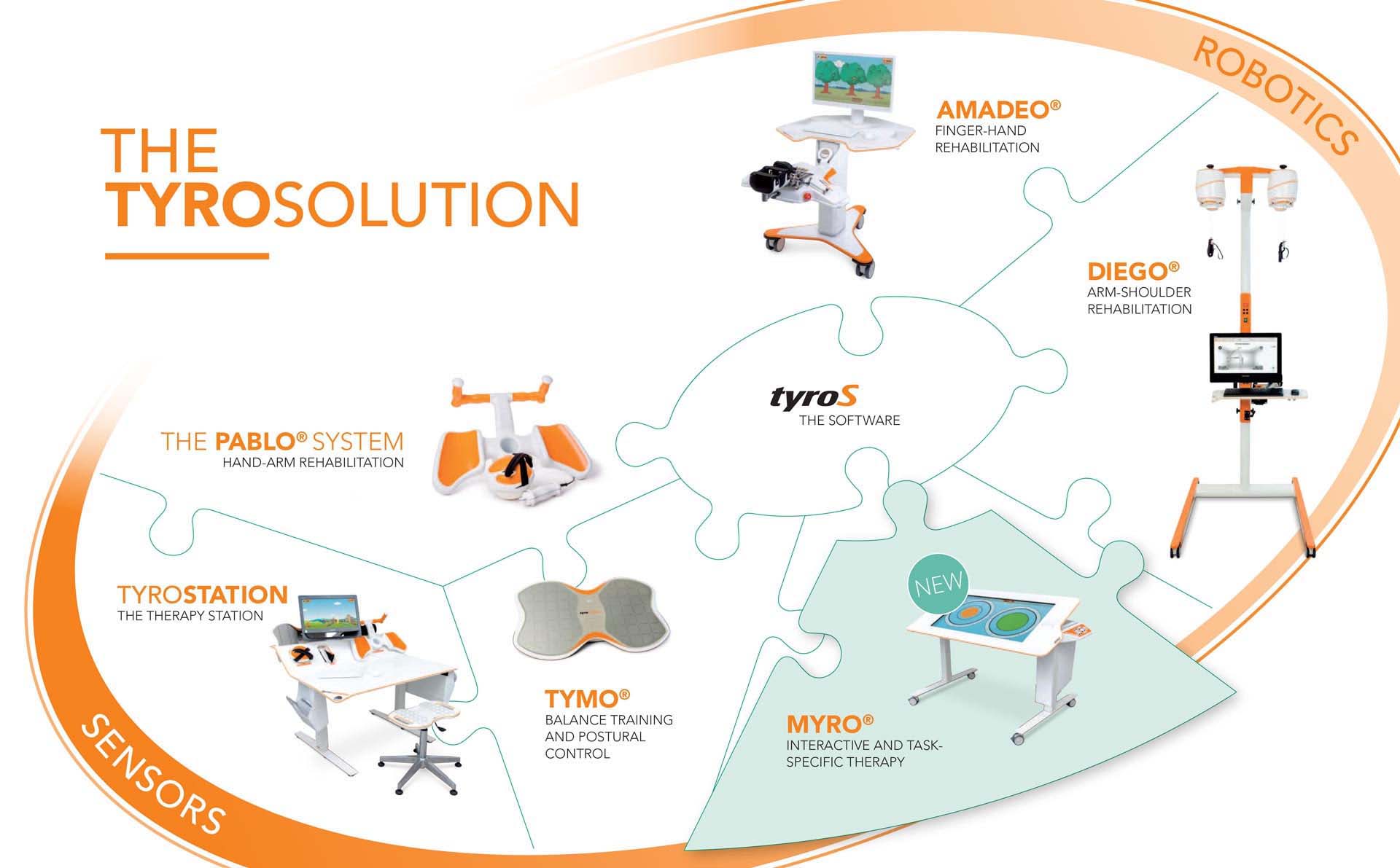 The three core areas of the software
Interactive Therapy – Motoric, sensory and cognitive deficits can be playfully counteracted by means of a large number of therapy modules. Thus, the patient's attention is directed at an external focus, even repetitive training becomes more varied and simply makes more fun.
Assessments – Each device of the TYROSOLUTION includes the option to conduct assessments. Objective evaluation measures enable a perfect therapy adjustment to the patient. Progress is recorded and the rehabilitation process is made visible. This facilitates the diagnosis and creates motivation.
Report & Documentation –The TYRO S documentation system creates a patient file and saves all results of the diagnosis and the therapy progress. Every new diagnosis is automatically saved and the system creates a therapy report, as well as a final report. These include all data and a diagram of the therapy progress. This saves time and avoids tedious paperwork.

Paediatric Rehabilitation
Therapy with children is particularly close to our heart. Therefore, the TYROSOLUTION provides a choice of products which is ideally suited for the needs of younger patients. Thanks to a specially developed hand-finger-rest, AMADEO perfectly fits small hands and fingers. The AMADEO Fingerfix plasters are also available in child-sizes. In therapy with DIEGO, special arm slings provide perfect support. The greatest advantage of the TYROSOLUTION lies in the playful approach of the therapy modules.
Reaching your Goal with Games
The interactive therapy games of the TYROSOLUTION are particularly effective with pediatric patients, as the child's attention is directed at an external focus. Repetitive training is no longer perceived as such. Instead, it's about putting out a fire, collecting apples, steering cars, maneuvering hot air balloons and much more! The large selection of programs ensures that therapy never gets boring. Various difficulty levels make an adjustment to the child's limit of performance possible. This sparks ambition and motivation. And what's probably most important: therapy makes loads of fun and appetite for more.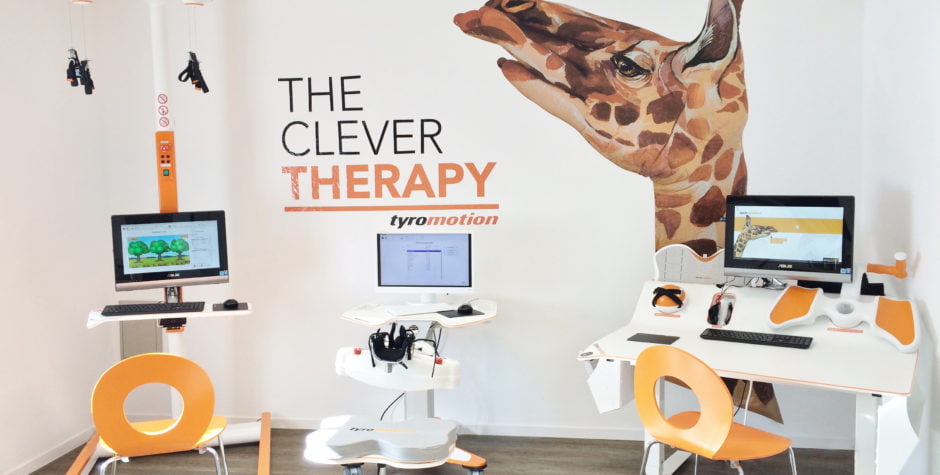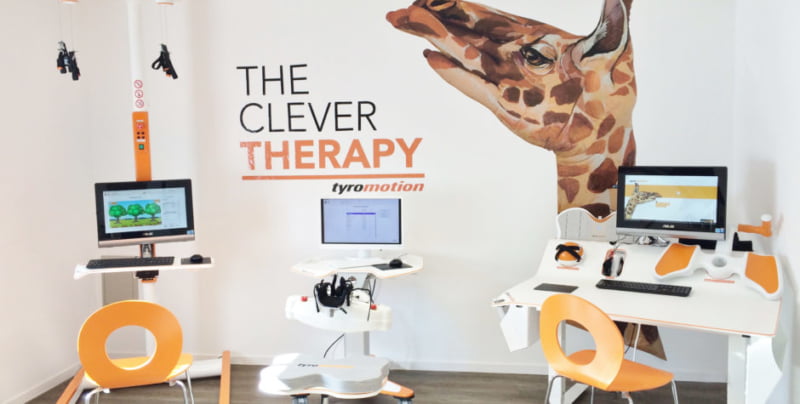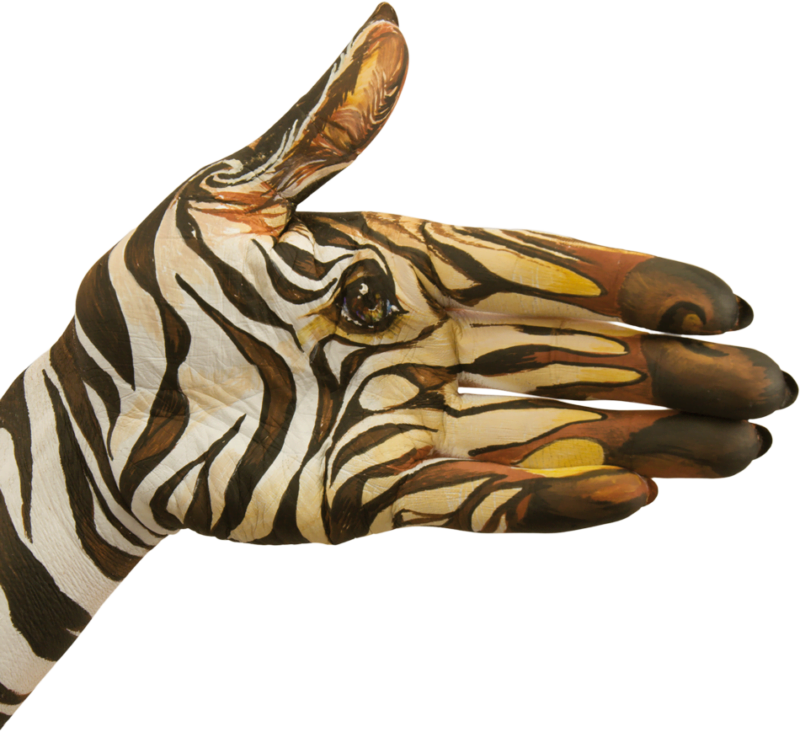 For a list of full benefits or more specific information on any of the products, visit Tyromotions website.